KIC Krones consumables
Upgrades for your machines and lines
The company
Everything single-sourced
Why is KIC Krones the right partner when it comes to consumables for your line? It's very simple: we're a complete-range vendor – which means we not only supply you with the right products, we also deliver the requisite technical expertise into the bargain.
How is this possible? Since we were founded back in 1978, we have been your can-do partner for chemical consumables in the food and beverage industries – and that involves far more than "merely" making and delivering products: as a member of the Krones Group, KIC Krones is part of the team for new product development and design enhancements in the fields of filling, packaging and process technologies – from the early development stage onwards. This means our experts are thoroughly familiar not only with consumables, but also with the entire machine portfolio of Krones AG. So the consumables we recommend are precisely tailored to your particular machine.
Consumables – ideally matched to your line
Worldwide
Experts right around the corner
No matter where you're located on the planet – thanks to the broadly ramified international Krones service and sales network there will always be a KIC Krones expert conveniently nearby. Your personal contact person will support you in all specialised requirements and details: from responsive consultancy and comprehensive product information all the way through to customised applications. Thus you always get fast, can-do assistance whenever you need it.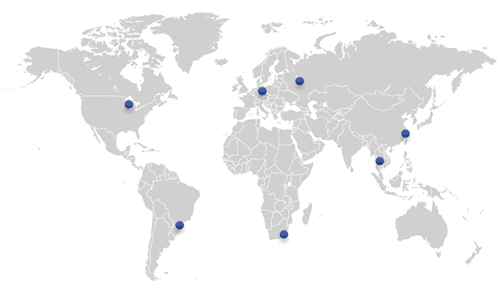 Consumables – responsively tailored to your line
Further Development
Uncompromising commitment to optimum Quality
Before a consumable is used in regular production, KIC Krones subjects it to thorough testing. In our company laboratory and technical centre, consumables as well as labels and packaging materials are tested for their optimum interaction with the machinery. Our experts carefully check the quality of all of the materials and perform consumption measurements, storage analyses and load tests. Major effort which will benefit you. For consistent further development allow us to improve our production reliability while simultaneously improving the quality of your products.
Quality
Sustainable and responsible conduct of business
Thanks to sustainable management and prudent use of resources, TÜV SÜD has awarded KIC Krones the IMS certificate for quality (ISO 9001:2015)* and environmental protection (ISO 14001:2015)*, which is recognised worldwide.
*For the following scope of application: Development, distribution, service and trade of substances and products for the operation of machines and plants for the beverage and food industry.